The thin disk laser company
The disk laser was invented more than 20 years ago by our partner Dr. Adolf Giesen and his coworkers at University of Stuttgart. D+G sells, builds and develops thin disk lasers for industry and science.
Get a Quote for a Thin Disk Laser
Thin Disk Amplifiers:
high average powers and pulse energies combined
D+G sells, builds and develops thin disk amplifiers for industry and science, utilizing the strength of the thin disk in generating high pulse energies at high  average powers. We offer industrial regenerative amplifiers (VaryDisk series) for the femtosecond-, picosecond- and nanosecond regime with highest beam quality and CPA free for simplicity and robustness.
For science we also offer CPA based systems with pulse energies of up to 200 mJ.
Current research. Achieved in the lab.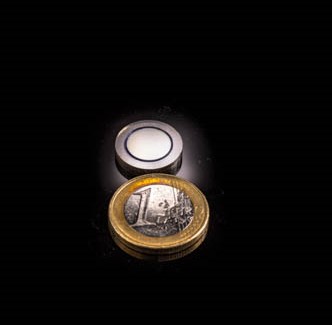 Thin Disks
Mounting of thin laser crystals, thereby ensuring effective and homogenous cooling, is the key technology for disk lasers. For various laboratory applications as well as for the series production of our OEM customers, we offer pre-mounted disk laser crystals tailored to and tested under the customer's specifications and/or operating conditions.
Thin Disk Modules (TDM)
Pump Modules for pumping the thin disk gain media. The TDM includes a fiber connector for connecting the actual pump diode with the thin disk module.
Let's build a thin disk laser together
We are looking forward finding the right thin disk product for you. Please send us some details about your application, so we can send you proposal as soon as possible.
I have a seed laser and want to amplify it. Is this possible?
Yes, depending on the pulse energy, either a regenerative amplifier or linear amplifier is best suited. Please let us know the details. Our amplifier systems are operated with Yb:YAG, so only amplification with a center wavelength of 1030 nm is possible. 
Does the Thin Disk Module (TDM) include a pump diode?
Our thin disk modules are prepared for fiber coupling of the pump diode. If you want to buy a pump diode and/or chiller along with the pump module, please let us know.
Can I visit D+G for a lab-tour?
Of course, we are welcoming every customer for a company tour. We also offer hands-on introduction to our thin disk modules.